We are an independent wholesale wallcovering distributor, specializing in contract commercial and designer wallcoverings.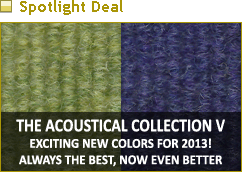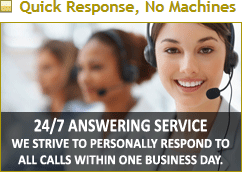 Top Quality Product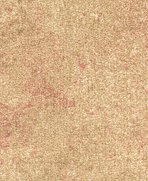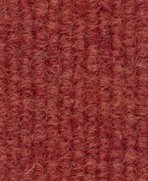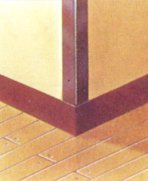 Your order will be handled and processed personally by a member of our team — guaranteed!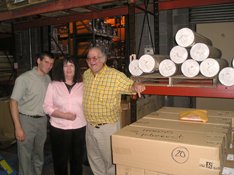 Owners Neil Gold (R) and Harriet Schiffrin Gold (M) with their son Alex (L) next to a factory fresh order of vinyl wallcovering.
We bring a combined 50 years of experience to the commercial wallcovering business. We are on hand during normal business hours (Eastern time) to answer your questions and help you estimate orders.

We deal directly with the manufacturers, cutting out layers of middlemen which will save you money!

We offer free samples for our vinyl and acoustical wallcoverings, which can be ordered using our online form. A free catalog featuring our accessories is also available.
Our Clientele:
Architects and Interior Designers
Property Owners, Developers and Management
Contractors (general, paint, and wallpaper)
Commercial, Professional, and Institutional Customers
End Users of commercial wallcoverings
Please Note:
We sell professional-grade product to all of our customers. We do not generally sell residential product.